I Do
Mobile
HACKING
DEVELOPMENT
INSTRUCTION
AUDITING
---
Developer, Teacher

Security Professional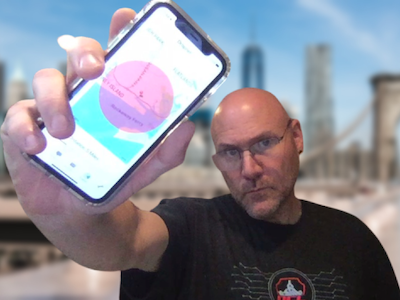 About Me
---
20 Years of experience building up and tearing down
Over the years, I have written using many languages and enjoy creating applications. I'm passionate about computer security and software development.
85
Exploitation & Enumeration
Mobile Development
I create cross-platform native Android and iPhone mobile applications using C# and Xamarin.
Web Development
I develop backend technologies to support websites and mobile applications created using PHP and Web Services.
Cyber Security
I Create cyber security challenges to support educating students on the different types of vulnerabilities and teach how to best safeguard against attacks.
Resume
---
People I've Worked With
Present
-
Jan 2009

Instructor

Fox Valley Technical College

Responsible for the delivery of instruction and the ongoing development of curriculum and learning strategies that meet the needs of students.

Jan 2009
-
Nov 2005

SoftSystems

Consulting Partner

I was the Lead Software Engineer that developed custom solutions to support customer needs. We developed custom websites and software applications for our clients.

Jan 2009
-
Jan 2003

FVTC Webmaster

Back-end Developer

The Webmaster works closely with all development team members to deliver custom software solutions using C#, .NET, and Microsoft SQL. The Webmaster designs and develops custom software and applications, web services, and database design and implementation following functional requirements.

Jan 2003
-
Jan 2001

Wisconline

Multimedia Developer

Wisc-Online is a digital library of Web-based learning resources called "learning objects. The digital library of objects has been developed primarily by faculty from the Wisconsin Technical College System (WTCS) and produced by multimedia technicians who create the learning objects.
May 2021
-
Jan 2015

University of Wisconsin Stout

Masters Degree

Information and Communication Technologies

Jan 2011
-
Sep 2009

Lakeland University

Bachelor Degree

Undergraduate Degree in Computer Science

Jan 2001
-
Jan 1998

Fox Valley Technical College

Associates Degree

Programmer Analyst & Web Development

May 1991
-
May 1989

Appleton West

High School Education

Graduated with an interest in computers